Dreamy kitchen designs have been a pinning obsession of mine lately. Because my move back to the East Coast grows nearer, I can't help but fantasize about some updates that will need to be made to my grandmother's 160-year old house.
I have always loved my grandmother's house. It's an old victorian house in the middle of nowhere with a cemetery next door. Creepy, right? Trust me, it is! I love that. The house is sweet and unassuming with the mauve-painted gingerbread, but you better be careful.
Even though you may not be scared of the retro floral wallpaper or the fact that the Christmas tree has been assembled and decorated every day since 2003, prepare yourself because the scary stuff will happen. For example, you will wake up at 3:00 a.m. because your bedroom door is slowly opening; you'll see shadows float by out of the corner of your eye; and you will hear footsteps upstairs when you're home alone.
Haunting sounds aside, I believe the house was last updated in the 80s so it's time. Not that any changes will be made immediately after I move, I at least wanted to get some ideas saved for when the time is right.
Below are a few of my favorite dreamy kitchen designs, but you can view my complete collection by visiting my Pinterest page.
Comment below and let me know which is your favorite design!
My favorite designs: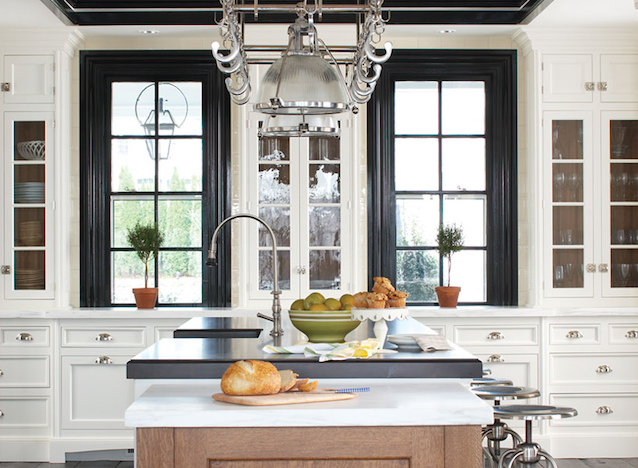 To check out my kitchen gadget roundup, click here.